Alps Power Pty Ltd
is an Australian company and the principals of Alps Power are a group of experts in the renewable energy, telecommunications power solutions and UPS fields with a combined experience of over 35 years.

With a clear vision to offer innovative and quality power storage solutions to ALL Australians, Alps Power has established close partnership with BYD, a global leader in the rechargeable battery industry. This enables us to provide world-class quality and advanced energy storage solutions at reasonable pricing.

Alps Power is not everything to everybody. We believe that to be a dynamic company, one should choose a niche market and specialise in it. We have
products that range from 3.8kWh to up to 1MWh battery energy storage solutions which will fullfil the diverse needs and customer requirements.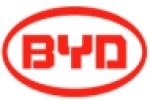 BYD Company Ltd. is the world's largest manufacturer of rechargeable batteries as well as a leading supplier of electric vehicles. Globally, BYD (Build Your Dreams) is one of the most successful, innovative, and fastest growing companies. BYD was founded in February 1995 in Shenzhen, China, with only 20 workers. Today, BYD employs more than 220,000 people worldwide, including production and sales locations in Europe, America, Japan, India, and many more.
BYD is the first large-scale enterprise involved in the entire energy chain – from generation to storage to consumption to achieve a sustainable energy industry; the BYD Zero Emission Energy Eco-System:
Solar Power Generation
Energy Storage
LED
Lighting Electrified Transportation
More about BYD at: www.byd.com
BYD ZERO EMISSION ECOSYSTEM